Susan Solovic
< Back to author list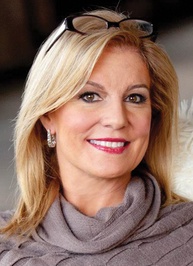 SUSAN SOLOVIC is an award-winning serial entrepreneur, popular keynote speaker, internet pioneer, and attorney. A former small business contributor on ABC News, she regularly appears on Fox Business, Fox News,
Wall Street Journal's "Lunch Break
," Newsmax, and other stations. She is also a featured blogger on Constant Contact, Entrepreneur, FoxBusiness.com, AT&T Business Circle, MasterCard, and numerous other sites. The author of
The New York Times
bestselling
It's Your Biz
, she consistently ranks among the top ten small business experts to follow on Twitter.
Books By Susan Solovic
Displaying all 3 products