Susan Wittig Albert
< Back to author list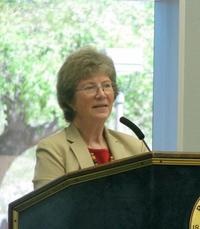 Susan is the author/co-author of biographical/historical fiction, mysteries, and nonfiction. Now in her 80s and continuing to write, she says that retirement is not (yet) an option. She publishes under her own imprint. Here are her latest books.
A PLAIN VANILLA MURDER, #27 in the long-running China Bayles/Pecan Springs series.
Two Pecan Springs novella trilogies: The Crystal Cave Trilogy (featuring Ruby Wilcox): noBODY, SomeBODY Else, and Out of BODY; and The Enterprise Trilogy (featuring Jessica Nelson): DEADLINES, FAULTLINES, and FIRELINES.
THE DARLING DAHLIAS AND THE POINSETTIA PUZZLE #8 in the Darling Dahlias series, set in the early 1930s in fictional Darling AL
THE GENERAL'S WOMEN. Kay, Mamie, and Ike--the wartime romance that won a war but could have derailed a presidency.
LOVING ELEANOR: A novel about the intimate 30-year friendship of Eleanor Roosevelt and Lorena Hickok, based on their letters
A WILDER ROSE: the true story of Rose Wilder Lane, who transformed her mother from a farm wife and occasional writer to a literary icon
THE TALE OF CASTLE COTTAGE, #8 in the Cottage Tales of Beatrix Potter
DEATH ON THE LIZARD, the 12th and last (2006) of the Robin Paige series, by Susan and Bill Albert
TOGETHER, ALONE: A MEMOIR OF MARRIAGE AND PLACE
AN EXTRAORDINARY YEAR OF ORDINARY DAYS
WORK OF HER OWN: A WOMAN'S GUIDE TO RIGHT LIVELIHOOD
WRITING FROM LIFE: TELLING YOUR SOUL'S STORY