Susanne Chishti
< Back to author list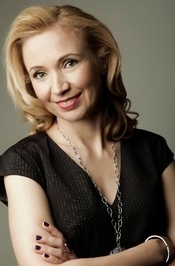 Susanne Chishti is the CEO of FINTECH Circle, Europe's 1st Investor Network focused on fintech investments & Founder of the FINTECH Circle Institute, the leading fintech learning platform offering Innovation Workshops to C-level executives and fintech courses. She is also the Co-Editor of the Bestseller "The FINTECH Book" which has been translated into 10 languages and is sold across 107 countries, The WealthTECH Book, The InsurTECH Book, The PAYTECH Book, The AI Book and The LEGALTECH Book (published by WILEY in 2020). Awards:
1) Selected as 24th Top Fintech Influencer in the World (Onalytica, 2020) - among the Top 100 Fintech Influencers globally
2) Won the Fintech Champion of the Year Award 2019 (Women in Finance Awards)
3) Social Media Influencer of the Year 2018 (Investment Week)
4) Top 7 Crypto Experts globally 2018 (Inc Magazine)
5) City Innovator - Inspirational Woman in 2016
6) European Digital Financial Services 'Power 50', an independent ranking of the most influential people in digital financial services in Europe (2015)
7) Top 5 ESG Influencers Globally (Refinitiv, 2020)
She has also been a fintech TV Commentator on CNBC and is a guest lecturer on financial technology at the University of Cambridge and Warwick Business School.
After completing her MBA she started her career working for a fintech company (before the term "fintech" was being invented) in the Silicon Valley 25 years ago. She then worked more than 15 years' across Deutsche Bank, Lloyds Banking Group, Morgan Stanley and Accenture in London and Hong Kong.
No results
We couldn't find a match for these filters.
Please try another choose.