Tasha Hart
< Back to author list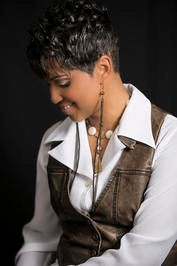 Tasha Hart was born in Terre Haute, Indiana. Although originally from Indiana, having a family military background brought her to live in various places to include Maryland, Pennsylvania and Ohio before settling in her home of Tennessee where she has lived for over fifteen years. Tasha has her Associates in Biblical studies as well as countless hours and years of study on the subject of Purpose and how to obtain it. Her study on purpose includes practical steps to actually achieving your goals both personally as well as the realm of business.
Although finding your purpose can seem like a broad topic, Tasha has definitely found a way to assist many people in finding their purpose through writing, her art and non-profit affairs. She has consulted hundreds of people and groups on becoming non-profit organizations to include completing their paperwork to obtain their 501(c)(3) status. Working along side these groups allowed her to consult on best practices for budgeting, governing, marketing and strategically promoting their business organizations for success.
Tasha enjoys utilizing the arts, writing and speaking to project understanding of both biblical and business concepts. As an advanced communicator in Toastmasters International, she has been on many stages sharing valuable information in areas throughout Middle Tennessee.
Currently with her second book (Secrets of the Twelve) to be released July 2017, Tasha Hart is doing what she does best, connecting others to their purpose and helping them face their fears. She is married to a local Fireman and Reserve Deputy with the Sheriff's Department, Chad Hart. They have three children between them. Both spend countless hours serving and volunteering in their community and church when not working on their entrepreneurial goals.
No results
We couldn't find a match for these filters.
Please try another choose.