Theresa M. Odom-Surgick
< Back to author list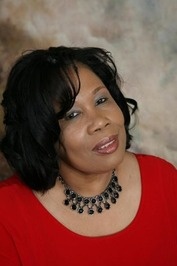 Theresa M. Odom-Surgick was born in Albany, NY in a Christian home to Benjamin Odom and Delila Melrose Jacobs.
Theresa is an accomplished writer and has written several plays, which include "The Gift", "Murder at the Reunion", "Baal's Revenge", the dramatic presentation of "Born to Die" and has also written several skits entitled the "Conference Room" that were used for altar call presentations at her former church. Her first published book is a non-fiction entitled "My Life Tested: Earthly vs. Spiritual Things", and fiction novels are "Jalena Dances with God" and "Intrusion".
Today her major focus is on using all of the gifts that God has invested in her through singing, songwriting, presenting and writing dramatic plays with DMO Music and Creative Arts Drama Department. This organization was birthed by God and is named after her mother, Delila Melrose Odom. Her hearts desire is to touch the lives of people creatively, in song and drama.
On September 17, 1995, Theresa was licensed and ordained as a minister of the Gospel of Jesus Christ. Today she is an active member, and leader at Empire Christian Center, under the leadership of Pastors Tre and Christina Staton.
She is the loving wife of Arnold Surgick and proud mother of Krystal-Rose, Antoine, Andrae and DeShawne Surgick. Adopted mom of Christopher and Shayla Armand and grandmother of six.
No results
We couldn't find a match for these filters.
Please try another choose.