Thom S. Rainer
< Back to author list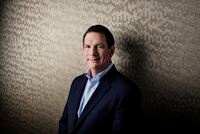 Thom S. Rainer is the founder and CEO of Church Answers and Executive Director of Revitalize Network. He is a graduate of the University of Alabama where he received his degree in business administration. He received both the master of divinity and the Ph.D. degrees from Southern Seminary.
Dr. Rainer has served as pastor of four churches. He is the former president of Rainer
Group consulting. He served for twelve years as dean at Southern Seminary and for thirteen years as the president and CEO of LifeWay Çhristian Resources.
Dr. Rainer has authored or co-authored 33 books. Among his greatest joys are his family: his wife Nellie Jo; three sons, Sam, Art, and Jess; and eleven grandchildren.
Books By Thom S. Rainer
Displaying all 3 products