Thomas Browne
< Back to author list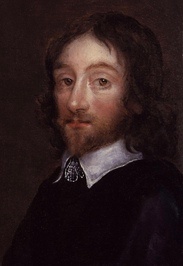 Browne's writings display a deep curiosity towards the natural world, influenced by the scientific revolution of Baconian enquiry. Browne's literary works are permeated by references to Classical and Biblical sources as well as the idiosyncrasies of his own personality. Although often described as suffering from melancholia, his writings are also characterised by wit and subtle humour, while his literary style is varied, according to genre, resulting in a rich, unique prose which ranges from rough notebook observations to polished Baroque eloquence.
After graduating M.A. from Broadgates Hall, Oxford (1629), he studied medicine privately and worked as an assistant to an Oxford doctor. He then attended the Universities of Montpellier and Padua, and in 1633 he was graduated M.D. at Leiden.
Browne's medical education in Europe also earned him incorporation as M.D. from Oxford, and in 1637 he moved to Norwich, where he lived and practiced medicine until his death in 1682. While Browne seems to have had a keen intellect and was interested in many subjects, his life was outwardly uneventful, although during the Civil War he declared his support for King Charles I and received a knighthood from King Charles II in 1671.