Thomas Chalmers
< Back to author list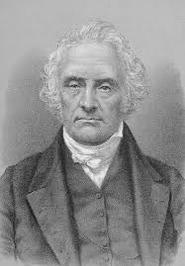 Thomas Chalmers FRSE was a Scottish presbyterian minister, professor of theology, political economist, and a leader of both the Church of Scotland and of the Free Church of Scotland. He has been called "Scotland's greatest nineteenth-century churchman".
Chalmers found himself at the head of the party in the Church of Scotland which stood for "non-intrusionism": the principle that no minister should be intruded into any parish contrary to the will of the congregation. Cases of conflict between the church and the civil power arose in Auchterarder, Dunkeld and Marnoch. The courts made it clear that the Church, in their opinion, held its temporalities on condition of rendering such obedience as the courts required. The Church then appealed to the government for relief. In January 1843 the government put a final negative on the church's claims for spiritual independence. The non-intrusionist movement ended in the Disruption: on 18 May 1843, 470 clergy withdrew from the general assembly and constituted themselves the Free Church of Scotland, with Chalmers as moderator.
In 1844, Chalmers announced a church extension campaign, for new building. In 1846 he became the first principal of the Divinity Hall of the Free Church of Scotland, as it was initially called.
Chalmers served as Vice-president of the Royal Society of Edinburgh from 1835 to 1842.