Thomas Locke
< Back to author list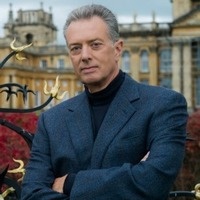 Thomas Locke is an award-winning novelist with total worldwide sales of seven million copies.
His work has been published in twenty languages, and critical acclaim includes four Christy Awards for excellence in fiction and his 2014 induction into the Christy Hall of Fame.
Thomas divides his time between Florida and England, where he serves as Writer In Residence at Regent's Park College, Oxford University. He holds a lifelong passion for epic fantasy, science fiction and techno-thriller stories.
Thomas's screenplay adaption of EMISSARY is under development as a feature film with a British production company.
Contact Thomas at info@tlocke.com