Thomas Murosky
< Back to author list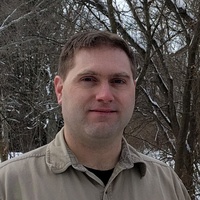 Thomas Murosky has a background in the Biological Sciences earning his Bachelors in Biochemistry and Doctorate in Molecular Toxicology. He taught Chemistry at Bucknell University and Western Wyoming Community College. While as a student and professor, Tom worked in several capacities as a children's and youth worker having served the local CEF board, as a counselor for Christian camps, Awana programs, and other youth outreach including a decade of work in Big Brothers, Big Sisters of America.
Tom stepped aside from teaching and academics to work as a technology consultant to focus more time on writing, blogging, and video production in the area of Christian teaching with a focus on discipleship and sanctification. His first book, Testing and Temptations, is about how we are called to transform our lives to be like Christ in the process of Sanctification. His second book, The Art of Shallow Neighboring is parody book calling us to better Christian discernment in the books we read. His third book, I AM Not Amused calls for sober analysis of the media entertainment industry. In addition to these, Tom does videos on current Christian events and sound theology.
You can find more information and other books Thomas has authored at
www.ourwalkinchrist.com
.