Tina Webb
< Back to author list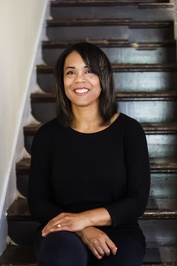 Author of Cultivating the Souls of Parents: Facing Our Brokenness, Embracing His Likeness, the first release in The Cultivating Series. Culture Changers: Understand the Roots to Brokenness and Help Heal Your Family and Community is available through various outlets. A revised Abba's Lament is in process.
Tina Webb received her B.A in English from the University of Virginia and was ordained and licensed for ministry in 2004. She is currently a certified Trauma Healing Facilitator for Classic Trauma Healing with the American Bible Association. Tina has directed church prayer teams as well as ministered to hurting people on their journey of healing. She has been able to reach through cultural barriers to minister to people of different races and ages.
I'm a wife and mother of six children. During my years as a home educator, I served in various ministerial capacities including prayer ministry director, associate pastor, and worship director. Currently, I serve in lay ministry focusing on inner healing ministry and prayer.
Books By Tina Webb
Displaying all 3 products