Tobias Stanislas Haller
< Back to author list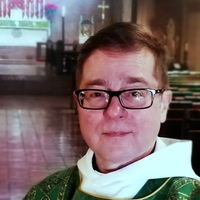 Tobias Stanislas Haller BSG retired from full-time ministry after 16 years as Vicar at St James Fordham (Bronx NY). While in New York he served diocesan leadership as a trustee and on the Standing Committee, as Deputy to sessions of General Convention for over a decade, and a five-year term on the Anglican Communion Indaba Reference Group. Now living in Baltimore, he continues to supply and is an associate at Church of the Advent. He is a life-professed member of the Brotherhood of Saint Gregory, and a Commander of the Order of St John. An iconographer, visual artist, and musician, he blogs at "In a Godward Direction." His publications include Reasonable and Holy (Seabury 2009), Shared Governance (Church Publishing 2012), The Episcopal Handbook Revised (Church Publishing 2015), Preparing for a Wedding in the Episcopal Church (Church Publishing 2017), and What About Sex? — A Little Book of Guidance (Church Publishing 2017). His most recent, Re-Membering God: Human Hope and Divine Desire (Church Publishing 2019) includes chapters on art, music, and architecture as human articulations of this quest.
No results
We couldn't find a match for these filters.
Please try another choose.