Todd M. Fink
< Back to author list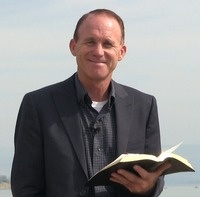 Todd M. Fink is founder and director of Go Missions to Mexico Ministries. He received a Bachelor of Theology Degree from Freelandia Bible College (1986-1990), did studies at Western Seminary (1990-1993), received a Master of Theology Degree from Freedom Bible College and Seminary (2012-2013), and received a Ph.D. degree in Theology from Trinity Theological Seminary (2015). He served as youth/associate pastor for 12 years at an Evangelical church in Oregon (1987-1998). Todd (Mike) is currently serving as pastor and missionary with Go Missions to Mexico Ministries in Mexico (1998-present) and is also an author, speaker, and teacher. He has a deep passion for God's Word and enjoys helping people understand its eternal truths. He is married to his lovely wife, Letsy Angela, and has four grown children.
No results
We couldn't find a match for these filters.
Please try another choose.