Todd Strasser
< Back to author list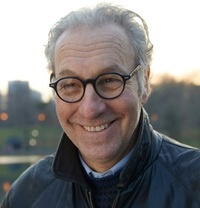 Todd Strasser is an American author of more than 130 novels for adults, young-adults, and middle graders.
His most recent novel is
Summer of '69
Booklist review: "Drugs, sex, and rock 'n' roll, those hallmarks of the summer of 1969, are all here, but there's so much more. In this loosely autobiographical novel, Strasser introduces 18-year-old Lucas, who is bright and sensitive but also a screw up…. The picture painted of the Woodstock music festival shows the dark side of peace and love, and the prevalence of drugs is on almost every page…The best part of the book, however, is the one that transcends eras: Lucas' introspection as he contemplates his place in the world."
Kirkus review: "Strasser perfectly captures the golden haze of youth and life on the cusp of adulthood. Readers fascinated with this time period will find much to enjoy... Vietnam, Woodstock, road trips, and acid trips: a sweetly bittersweet, surprising, even melancholy bildungsroman set against a world in flux. Groovy, man."
His most recent young adult novel is
Price of Duty
:
2018 New York Public Library Best Book for Teens
"Compact and suspenseful, the novel raises important questions about war." – Kirkus 
"This thought-provoking book is both welcome and imperative." – Booklist * (starred review).
"Rather than attempting to sway the reader, it offers awareness." - VOYA 
"Tightly wound and compelling ... appropriate for an older middle school and high school audience. VERDICT: Highly recommended." – School Library Journal 
Bio: Todd was born in New York City. When he was young his parents moved to Roslyn Heights, New York (Long Island). Todd went to the I.U. Willets Elementary school and then attended the Wheatley School for junior high and high school. His best subjects were math and science. He also liked to read, but he had trouble with spelling and grammar, and didn't do well in English. His favorite sports were tennis, skiing and fishing. Todd went to college at New York University for a few years, and then dropped out. He lived on a commune, then lived in Europe where he was a street musician.
All the while, Todd wrote songs and poems and lots of letters to his friends back home. Finally he decided to try being a writer. He returned to the United States and went to Beloit College where he studied literature and writing.
After college, Todd worked at the Middletown Times Herald-Record newspaper in Middletown, New York, and later at Compton Advertising in New York City. In 1978, Todd sold his first novel,
Angel Dust Blues
. He used the money to start the Dr. Wing Tip Shoo fortune cookie company. For the next 12 years, Todd sold more fortune cookies than books.
Todd now divides his time between writing books and speaking at schools and conferences. When he's at home, he likes to spend time with his children and dog, Cooper. He still likes to play tennis and ski, but his favorite new sport is surfing.