Tony Warrick
< Back to author list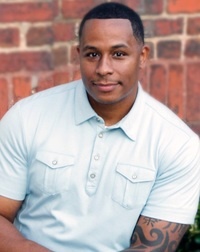 Dr. Tony L. Warrick has always had a passion for transformation. This passion unveiled his purpose to see people be all that God has created them to be by connecting the transforming power of the Kingdom of God to everyday living.
As a minister, he has served as an author, certified chaplain, Bible studies teacher, lecturer on Biblical Leadership, and assisted in planting a life-giving church in Raleigh, NC. When he is not serving his community, you can find him ministering to over 150,000 individuals through social media.
As a public servant, he serves his community as a firefighter, educator, athletic coach, and as president of numerous nonprofit organizations, which promotes and provides cultural and educational services for disadvantaged youth.
As a business consultant, he is committed to helping entrepreneurs grow and prosper. In June 2006, he launched an initiative harnessing public and private resources to accelerate the success of high-growth entrepreneurs. He has advised over 25 early-stage companies with a 95 percent success rate.
It is his vision to help people connect with the teachings of Jesus Christ so they can make a GREAT commitment to a GREAT cause while overcoming GREAT challenges to achieve GREAT success.
Books By Tony Warrick
Displaying all 3 products