Tracey Baptiste
< Back to author list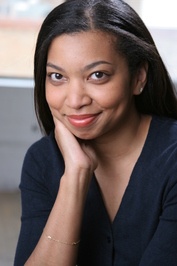 From Thompson-Gale: "Something About the Author"
I have always loved books. My favorite, was an oversized complete Grimm's Fairy Tales with beautiful illustrations, which I lost when my family moved to the United States. I was fascinated by the stories of the tailor who went up against a giant, and clever Hans, who wasn't so clever as well as the more traditional princess stories. When I was about thirteen, after spending a summer in the library reading Paul Zindel and Judy Blume among other authors, I announced to my best friend that I was going to be a writer. I didn't decide what I wanted to write until I read "The Friends" by Rosa Guy. I had recently moved to Brooklyn, NY, and the book spoke to my situation precisely. It remains one of my favorite books. I started writing for children then, and never stopped. I had early interest from publishers from the moment I began submitting stories at the age of 21, but I didn't put in the work necessary to become published until my late twenties. "Angel's Grace" was largely written while I was on maternity leave with my first child. It was inspired by my mother (the redhead) and my husband. Because I have very young children, I work when they sleep, which, sadly, is very little.
No results
We couldn't find a match for these filters.
Please try another choose.