Tracey Hoffmann
< Back to author list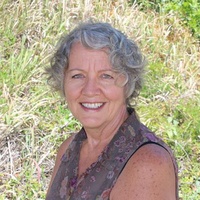 Anyone who knows Tracey would be quick to agree that she's one of "the good people" - definitely someone worthy of being called a friend. That's who Tracey is to everyone (known or unknown) she's a friend.
Tracey has a tireless passion to see the wrongs of the world put right and outworks this passion through her family, friends and writings. Tracey never needs prompting twice to help someone in need and her career path has always been aligned to lending a hand. As a professional counsellor Tracey has lead many adults and children on a journey of self awakening and healing, most of whom have gone on to lead healthy successful lives.
As a wife, mother and grandmother Tracey embraces the daily challenges and rewards of family life and can say with all honesty that she knows that life is no bed of roses. She's an amazing teacher and encourager to younger people and seeks their company to "keep her young".
Many of Tracey's siblings and friends will agree that Tracey has always had a very active imagination and from this stemmed the desire to write fiction novels. Encouraged by husband Allan she began to write her first novel in 2006 and by 2010 it was obvious that Tracey had an amazing writing talent so she was convinced to commit to full time writing.
In 2012 Tracey released her first two novels, Anchored and Valley of Chaya.
In 2014 she added to these with the novel Eli, the second book in the Valley of Chaya series.
In 2014 Tracey also released Grave of Cravings, the first book in another series.
In reading Tracey's novels you will be taken places you've never been and live the lives of characters you'll grow to love. These books will allow you to get to know the Tracey that her family and friends know - the mother's heart - the sister's hand - a lover of life with a quest that everyone have a happy ending.
A Great author with a very big future - enjoy her journey.
No results
We couldn't find a match for these filters.
Please try another choose.