Valorie Burton
< Back to author list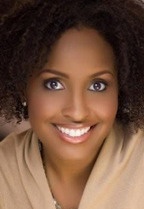 I am a bestselling author, speaker, and life coach dedicated to helping people like you get unstuck and be unstoppable in every area of life.
I founded The Coaching and Positive Psychology (CaPP) Institute and have served as a Certified Personal and Executive Coach to hundreds of clients in over 40 states and ten countries.
For more than a decade, I have had the pleasure of writing, speaking, and coaching in order to help people like you:
- Make major life changes
- Be happier and have more fun
- Become strong leaders
- Achieve professional dreams
- Navigate setbacks
- Speak up with confidence
- Feel at peace with decisions
- Conquer emotions that can cause self-sabotage
Let me help you get unstuck and be unstoppable!
Feel free to add me as a friend, rate or review one of my books, take one of my quizzes, or visit my website to learn more.