Vernita Simmons
< Back to author list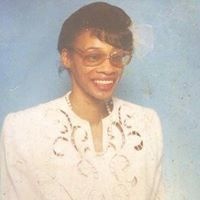 Vernita is an inspiring author, speaker, and personal publishing consultant. Come.. travel with the little girl who grew up reading the Bible to her grandmother who was blind. She was captivated by the eloquent means her Big Mama dictated letters to her cousin. Thus, Vernita wrote her first play at the tender age of nine.
Such impact spans the globe as she shares as a single mother, she relinquished being a recipient of welfare, took a leap of faith and became a Preferred Substitute Teacher. After serving faithfully for more than 15 years in the same school district, she lost her job to abuse of power. This resulted in her becoming unemployed and receiving no viable income for almost 3 years. A worshiper at heart, she refused to allow this to deter her. She knew God had an even greater plan and purpose for her life. And though reluctantly, she joined the social media site LinkedIn and began her journey as a Freelance Writer.
She is now the inspiring Author of more than eight books, four published within a year. She has been the featured guest on the Carol Graham's, Never Give Up Hope, Elder Tannie Hill's, Be The Voice Radio Talk Shows sharing her amazing story. Also, she appeared on Sandra Wilson Show CELEBS, and Deborah Lassiter show, Dovetales. She is the Interview Manager of Faith Filled Family Magazine where she not only oversees the operation of assigning interviews but she has interviewed several prominent artists within the Christian arena.
Vernita's devotionals reveal her passion for God by inspiring and empowering others to help bring out the purpose already in them, to live phenomenal lives, and be victorious through their toughest times. God's Words are My Voice in writing to impact, equip, and encourage God's Beloved to see yourself as God sees you so you can do what you thought you never could. She's revealing Jesus by spreading love, hope, and faith. Greatness lies in you!
No results
We couldn't find a match for these filters.
Please try another choose.