Victoria Bylin
< Back to author list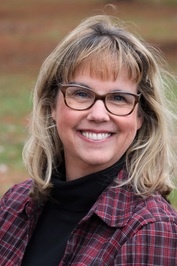 If someone had told me twenty years ago that I'd be the author of 20 books, I'd have fallen off my chair. I'm still amazed to see my novels on Goodreads, Amazon, and occasionally the shelves at Walmart.
More than anything, I delight in telling stories that tackle tough issues with faith and compassion. One my most challenging books, Together With You, won the RWA FHL Readers Choice Award for Best Contemporary Romance. I was equally thrilled when The Two of Us made it to the shelves in Target as part of the "Target Recommends" program.
Before writing contemporaries, I wrote westerns for Harlequin Historical and Love Inspired Historical. The LIHs are clean reads. The Harlequin Historicals (no brown banner like the LIHs) were written for the mainstream market. They have Christian themes but gritty content. Some readers won't care for the language and love scenes. (If you want to know why I wrote them, the story is on my website.)
My two most recent books are independently published. When He Found Me and A Gift to Cherish are a mix of romance and women's fiction and part of The Road to Refuge series. These stories are particularly close to my heart.
My husband and I now make our home in Lexington, Kentucky, but I'm a California girl at heart. I hope you enjoy my books! For more information, visit
https://www.victoriabylin.com