Violet V. Vandor
< Back to author list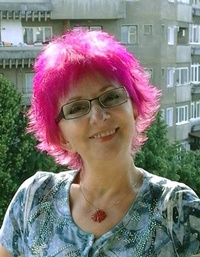 Violet V. Vandor has been attracted by the world of art and literature ever since she was a child. Since 1991, she works as a writer, illustrator and editor and many of her books have become bestseller books.
She has had more than 50 published books in Romania and Hungary, and has illustrated books for authors from USA, Canada and the UK. Between 2016-2018 she participated at international contests in Japan where she won 7 awards for book illustrations, graphics, portrait and fantasy novel. Her "The Three Stone Roses" fairytale, is played since 2018 with big success by the Deva Art Theater's actors. From 2020 she publishes in Hungarian and in Romanian a free online magazine for disadvantaged children entitled Pinky Elf's Realm.
No results
We couldn't find a match for these filters.
Please try another choose.