W. Lee Warren
< Back to author list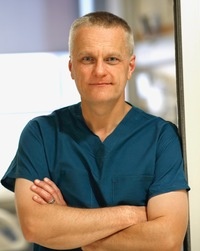 W. Lee Warren, MD is an author, neurosurgeon, and Iraq War veteran.
His latest release is I've Seen the End of You, winner of the 2021 ECPA Christian Book Award for Biography/Memoir.
His first book, No Place to Hide, was named to the 2015 U.S. Air Force Chief of Staff's Professional Reading List.
Dr. Warren has appeared on Focus on the Family, The 700 Club, the CBS Evening News, and his writings have been featured in Guideposts magazine and on radio and podcast interviews all over the world.
Dr. Warren lives in Nebraska with his wife, Lisa.