Wendi Lou Lee
< Back to author list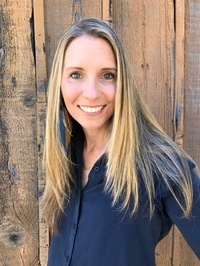 Hi, I'm Wendi.
I'm one of those child actors that could have gone off the deep end. My friends say I'm fairly well adjusted, maybe playing the role of Baby Grace Ingalls has something to do with it.
Four seasons on the set of Little House on the Prairie with Michael Landon as my pa is something I could never have dreamed up. In fact, it's shaped my life in unimaginable ways and it's not going away either. Now after 40 years, I'm still a lover of bonnets and wide open spaces… Pa would be so proud!
My first book, A Prairie Devotional, has delighted Little House fans from all over the world. And now, I'm working on my next book BIG-time Grace: Everyday Stories of a Generous God.
I love connecting with Little House fans, authors, and readers on my website. Signup for my email list, watch my live videos on Facebook, and follow me on Instagram.
Books By Wendi Lou Lee
Displaying all 3 products