Will Thomas
< Back to author list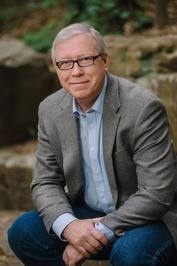 Librarian Note: There is more than one author in the GoodReads database with this name. See this thread for more information.
Will Thomas, born 1958 in Bucks County, Pennsylvania, is a novelist who writes a Victorian mystery series featuring Cyrus Barker, a Scottish detective or "private enquiry agent," and his Welsh assistant, Thomas Llewelyn. The Barker/Llewelyn novels are set in the 1880s and often feature historical events, people, and movements. Martial combat is a recurring theme throughout this hardboiled series.
Prior to writing novels, Will Thomas wrote essays for Sherlock Holmes society publications and lectured on crime fiction of the Victorian era.
Will Thomas' first novel, Some Danger Involved, was nominated for a Barry Award and a Shamus Award, and won the 2005 Oklahoma Book Award. In 2015, he won the Oklahoma Book Award a second time for Fatal Enquiry. Will Thomas has been featured on the cover of Library Journal, and was the Toastmaster at the 2007 Great Manhattan Mystery Conclave in Manhattan, Kansas. His fifth novel, The Black Hand, was nominated for a 2009 Shamus Award. He is married to author Julia Bryan Thomas.
Series:
.
Barker and Llewelyn