William Hazelgrove
< Back to author list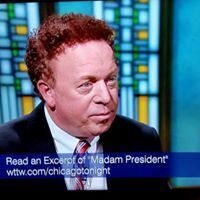 ABC WORLD NEWS TONIGHT ON 160 MINUTES THE RACE TO SAVE THE RMS TITANIC
https://abcnews.go.com/WNN/video/revi...
WGN CHICAGO TV INTERVIEW ON ONE HUNDRED AND SIXTY MINUTES THE RACE TO SAVE THE RMS TITANIC
https://www.youtube.com/watch?v=daRWG...
MORRISTOWN THE DARKEST WINTER AND THE PLOT TO KIDNAP GEORGE WASHINGTON IS A HISTORY BOOK CLUB BESTSELLER AND A MILITARY BOOK CLUB SELECTION
DAILY EXPRESS UK COVERS ONE HUNDRED AND SIXTY MINUTES WITH AMAZING FEATURE
https://www.pressreader.com/uk/daily-...
Amazing Five Star Review of One Hundred and Sixty Minutes The Race to Save the RMS Titanic
out Sept 1
https://www.instagram.com/p/CTNfIRAri...
LISTEN TO WGN INTERVIEW
https://wgnradio.com/after-hours-with...
PUBLICATION RELEASE DAY FOR THE NOBLE TRAIN
Listen to 101.7 FM interview of the incredible story of a twenty five year old Boston Booksellers expedition to bring 60 tons of cannons to George Washington in 1775.
https://soundcloud.com/radiofreehills...
Watch the BOOK TRAILER FOR Henry Knox's Noble Train
https://www.youtube.com/watch?v=A6Ui7...
William Hazelgrove is the National Bestselling author of ten novels and seven nonfiction titles. His books have received starred reviews in Publisher Weekly Kirkus,Booklist, Book of the Month Selections, ALA Editors Choice Awards Junior Library Guild Selections, Literary Guild Selections, History Book Club Selections and optioned for the movies. He was the Ernest Hemingway Writer in Residence where he wrote in the attic of Ernest Hemingway's birthplace. He has written articles and reviews for USA Today, The Smithsonian Magazine, and other publications and has been featured on NPR All Things Considered. The New York Times, LA Times, Chicago Tribune, CSPAN, USA Today have all covered his books with features. His books Tobacco Sticks, The Pitcher, Real Santa, and Madam President have been optioned for screen and television rights. His book Madam President The Secret Presidency of Edith Wilson is currently in development He has four forthcoming books. Sally Rand American Sex Symbol, Morristown The Kidnapping of George Washington. The Brilliant Con of Cassie Chadwick. One Hundred and Sixty Minutes, the Race to Save the Titanic.
Books By William Hazelgrove