Winnie Griggs
< Back to author list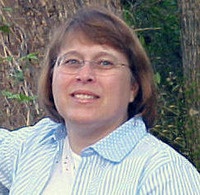 Winnie Griggs grew up in south Louisiana in an undeveloped area her friends thought of as the very back of beyond. With her two younger siblings and another family of two siblings for playmates, she spent many an hour exploring the overgrown land around her home, cutting jungle trails, building forts and frontier camps, and looking for pirate ships on the nearby bayou.
Once she 'grew up' she found other outlets for dealing with all those wonderful, adventurous imaginary friends by filling notebooks with their stories. And somewhere along the way, those scribblings gave way to full length stories.
Eventually she found her own Prince Charming, a rancher whose white steed takes the form of a tractor and whose kingdom is situated in a small rural community that she loves to call home, and together they've built their own storybook happily-ever-after. Their lives together expanded to include four now grown children who share Winnie's vivid imagination and her husband's steadier influences and are now out in the world pursuing their own adventures.
Winnie shares her stories with readers through her writings for Love Inspired and Love Inspired Historical books. You can learn more about Winnie at
www.winniegriggs.com