Zachary McIntire
< Back to author list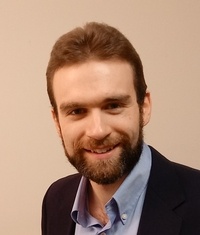 I'm a redeemed child of God through Jesus Christ, blessed with a great curiosity about the world He created and all the people in it. My favorite subjects are Christian doctrine, history, and economics, so if anyone knows of a history of economics from a Christian perspective, please friend me! :-)
Ahead of all other interests, I have a great passion to communicate Biblical truth in relatable ways. In what seem like increasingly rare breaks between essential activities like work, church, eating and sleeping, I occasionally find time to write fiction. (Even though, ironically, I read almost exclusively non-fiction.) With the help of my far more authorly brother Jason, I have (so far) published one short contemporary Christian novel, "Susanna Don't You Cry," under our own label, Elisha Press.
No results
We couldn't find a match for these filters.
Please try another choose.