Ze'ev Safrai
< Back to author list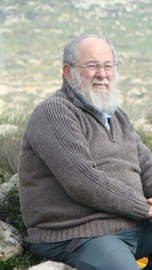 Ze'ev Safrai (Hebrew: זאב ספראי; born 1948, Jerusalem) is an Israeli Professor in the Department for Israel Studies in Bar Ilan University, as well as an author, lecturer and researcher of Israel in the Second Temple era . His main project is his authorship of the socio-historical commentary to the Mishnah called Mishnat Eretz Yisrael (literally "the Mishnah of the land of Israel"), which he began together with his late father Professor Shmuel Safrai and his late sister Professor Chana Safrai. Since the Mishnah is a code of law, its textual style is very concise and lacking in socio-historical background. While some scholarly attempts have been made to understand the meaning of the Mishnah and some attempts have been made to sketch the biographies of the authorities the Mishnah mentions (by referring to talmudic and midrashic sources, for example) Mishnat Eretz Yisrael is the only complete commentary to the Mishnah that uses socio-historical evidence of the time to provide context for the Mishnah's laws. Of the expected 45 volumes, 22 have been completed.
No results
We couldn't find a match for these filters.
Please try another choose.