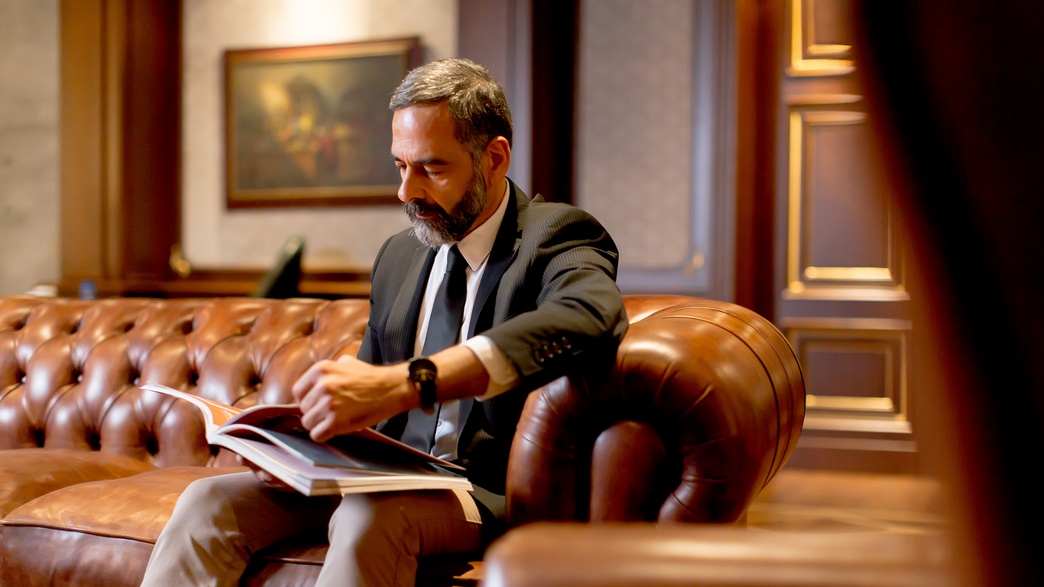 How To Read Your Way to Success: The Reading Habits of Successful People
Posted on 7 Jun 2022 | Posted in StevensBooks Blogs
Most successful people share a peculiar trait: they are all readers.
Reading is a fundamental practice of society's small percentage of elites and they would agree that it has played a significant role in their success.
You may want to know how reading shaped their accomplishments or you simply want to take a peek into their reading routines so you can adapt them for yourself. In this article, we'll show you both.
Why Successful People Are Obsessed With Reading
There's no single formula for success, but if there were one common denominator, it would be reading.
Most successful people develop a reading habit. They're usually voracious readers who love to read and learn new things.
You may be wondering… why do most of these celebrities, millionaires, and billionaires squeeze reading into their full schedules when they already have a lot on their plate and better things to do with their spare time?
The answer is obvious. Reading keeps them up-to-date on current events and trends that can be helpful for their investments and guide their decision-making for their enterprises and other endeavors. Reading can also improve brain function, increase knowledge, boost empathy, develop various skills, and enhance vocabulary and writing proficiency—things that are essential for their self-development.
They understand that reading can help them grow their businesses and improve their lives, so it's no wonder then that so many successful people make reading a priority even when they're already as busy as they are.
If you want to follow the steps of greatly successful individuals like Tony Robbins, Elon Musk, and Barack Obama to name a few, then start with building a reading habit.
The Reading Habits of Successful People That You Should Emulate
1. They read for a purpose.
The most prosperous people often read with a purpose in mind. Whether they are looking for new ideas or trying to improve a specific area of their lives, they use reading as a tool to help them reach their goals.
Albert Einstein owed a lot of his genius from reading plenty of books daily on physics and mathematics. Elon Musk wanted to learn about building rockets so he turned to books for knowledge. Oprah Winfrey began her quest for personal freedom through reading. Bill Gates and Mark Zuckerberg both read to develop their respective businesses.
People read for different reasons, but they can only maintain a reading habit if they're invested, interested, and passionate for a purpose that greatly matters to them.
2. They read early in the morning.
There's no better way to spend the waking hours than getting some reading in. Most thriving individuals take advantage of those quiet morning moments to read books, newspapers, magazines, online articles, or anything else that can help them get ahead in their day. The peace at dawn may be the only time they can get for themselves before they speed into full pace with their work and family.
There are many well-known personalities who read in the mornings like Starbucks CEO Howard Schultz who reads at 5 A.M. and Shark Tank businessman Kevin O'Leary who dedicates 20 minutes every morning for reading.
There are also others who don't have a morning reading routine and prefer to read in the evenings instead or whenever their schedule allows them to. Still, the majority of the go-getters start their day right with a steaming cup and an interesting book.
3. They make time for reading every day.
Even if their lives are constantly hectic, accomplished people always carve out time to read. This helps them stay sharp and keep learning new things.
Richard Branson reads for 1 hour each day. Mark Cuban allots 3 hours daily for reading. Elon Musk claims to read 10 hours per day. If these extremely busy men can still insert reading in their packed schedule, how more can you?
It doesn't matter how long or short the time spent on reading is. The important thing is to make a commitment to read, may it be 30 minutes or blocking off the entire afternoon. Whether successful people read for pleasure or to improve their skills, they always set aside time each day for some good old-fashioned reading— and they make no excuses.
4. They are goal-oriented.
High-achieving individuals always strive to reach specific goals and it's no different when it comes to their reading habit.
Warren Buffet Buffet's reading quota is 500 pages a day. Oprah Winfrey aims to read about 20 books a month, while Bill Gates reads around 50 books a year.
These people don't just read for the sake of reading. They are hungry for the knowledge and mental stimulation that reading can offer, so they set strict reading goals that they must achieve at certain timeframes. They also track their progress to see how close they are to their reading finish line.
5. They read a variety of material.
Contrary to what one might think, the reading list of accomplished personalities aren't limited to just business books and self-help manuals. In fact, many successful people find inspiration and new ideas in a wide variety of genres. They typically read different types of literature, including biographies, memoirs, novels, and books on various fields of education like science and history. They also read newspapers and magazines regularly to keep up with the latest news and trends.
Barack Obama mentioned that he reads anything he can put his hands on. Actors Henry Cavill and Tom Hiddleston read both fiction and non-fiction as a pastime. Jeff Bezos likes his books related to enterprise development, but he also picks up novels like The Remains of the Day.
Successful people don't box themselves up in the topic or industry they specialize in. In order to grow and thrive, they're also open to learning and exploring other subjects they aren't much familiar with or haven't come across before. They get fresh, innovative ideas through the diversity of their reading materials.
If you're looking for ways to improve your own chances for success, picking up a good book might be a good place to start. It will take some time before you develop a reading habit and routine, but it's always worth a try when you can use literature as a stepping stone for success.
To kickstart your reading endeavors, browse through our collection at Stevens Books. We offer you a treasure chest of informative and inspirational books to guide your prosperity journey.
Who knows? The knowledge and skills you will gain from reading may just turn you into the next millionaire.