God of All Things
Abstract theology is overrated, for God can be found in even the most ordinary of things. Jesus used things like a lily, sparrow, and sheep to teach about the kingdom of God. And in the Old Testament, God repeatedly describes himself and his saving work in relation to physical things such as a rock, horn, or eagle. In God of All Things, pastor and author Andrew Wilson invites you to rediscover God in this way, too--through ordinary, everyday things. He explores the idea of a material world and presents a variety of created marvels that reveal the gospel in everyday life and fuel worship and joy in God
God of All Things
No Shortcut to Success
In No Shortcut to Success, author and missionary Matt Rhodes implores Christians to stop chasing silver-bullet strategies and short-term missions, and instead embrace theologically robust and historically demonstrated methods of evangelism and discipleship--the same ones used by historic figures such as William Carey and Adoniram Judson. These great missionaries didn't rush evangelism; they spent time studying Scripture, mastering foreign languages, and building long-term relationships.
No Shortcut to Success
Rich Wounds
These profound reflections on the cross from David Mathis, author of The Christmas We Didn't Expect, will help you to meditate on and marvel at Jesus' life, sacrificial death and spectacular resurrection--enabling you to treasure anew who Jesus is and what he has done. Many of us are so familiar with the Easter story that it becomes easy to miss subtle details and difficult to really enjoy its meaning. This book will help you to pause and marvel at Jesus, whose now-glorified wounds are a sign of his unfailing love and the decisive victory that he has won
Rich Wounds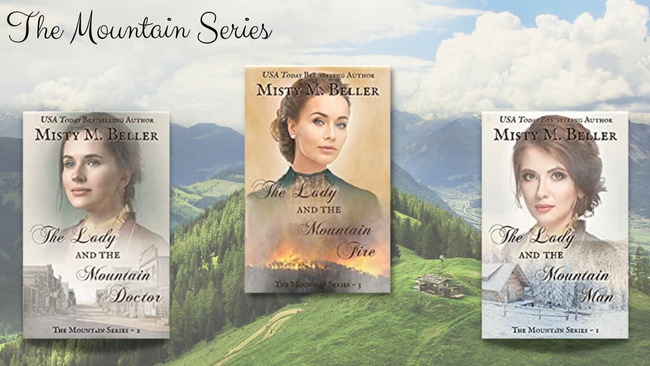 The Mountain Series
Misty M. Beller writes Christian historical romance and is the author of the bestselling Mountain Dreams Series and the Texas Rancher Trilogy. She was raised on a farm in South Carolina, so her Southern roots run deep. Growing up, her family was close, and they continue to keep that priority today. Her husband and daughters now add another dimension to her life, keeping her both grounded and crazy. God has placed a desire in Misty's heart to combine her love for Christian fiction and the simpler ranch life, writing historical novels that display God's abundant love through the twists and turns in the lives of her characters.
The Mountain Series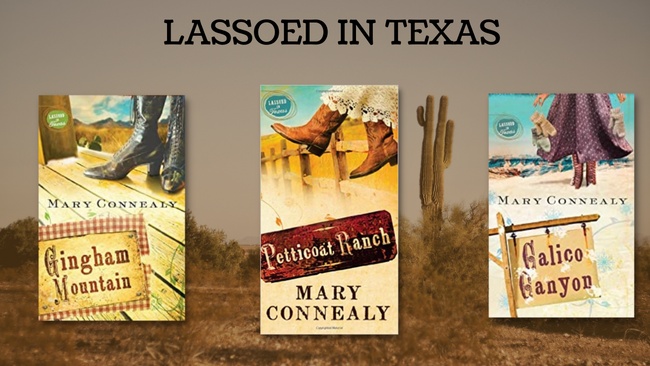 LASSOED IN TEXAS
Sophie Edwards is doing just fine alone in the bleak wilderness of Texas. Still God hears the cries for help she is too busy to voice. One night a strange—yet oddly familiar—man rides into her life and insists on rescuing her and her four daughters. Can she find a way to love a headstrong mountain man? When Clay McClellan discovers his brother has been murdered, he's bent on finding the killers and seeing them properly hung. But first, he believes, Christian duty demands he marry his sister-in-law. After all, Sophie needs someone to protect her. . .right? Judd Mason is determined to get his hands on the Edwards' ranch. But that widow-woman has gone and gotten herself a new man to protect her. What will it take to get Sophie Edwards out of his way for good? Can Sophie and Clay—the mismatched newlyweds—work together to protect their land and find love on the Texas frontier?
LASSOED IN TEXAS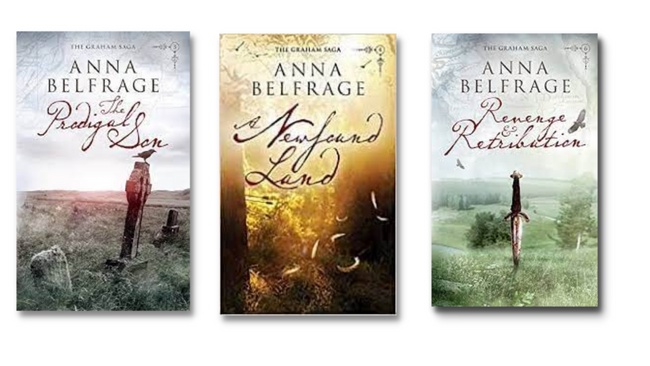 Revenge and Retribution
I was raised abroad, on a pungent mix of Latin American culture, English history and Swedish traditions. As a result I'm multilingual and most of my reading is historical- both non-fiction and fiction. Possessed of a lively imagination, I have drawers full of potential stories, all of them set in the past. For years I combined a challenging career with four children and the odd snatched moment of writing. Luckily, children grow up, and now I spend most of my free time at my writing desk attempting to decipher the squiggled ideas I've jotted down over the years. Every now and then I succeed. I was always going to be a writer. Now I am - I have achieved my dream
Revenge and Retribution