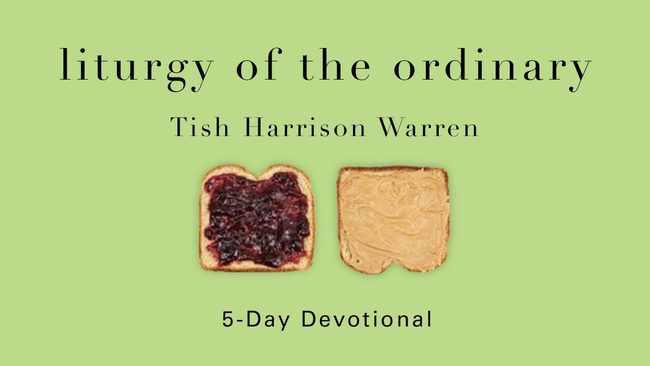 Liturgy of the Ordinary
Framed around one ordinary day, this book explores daily life through the lens of liturgy, small practices, and habits that form us. Each chapter looks at something author Tish Harrison Warren does in a day-making the bed, brushing her teeth, losing her keys-and relates it to spiritual practice as well as to our Sunday worship.
Liturgy of the Ordinary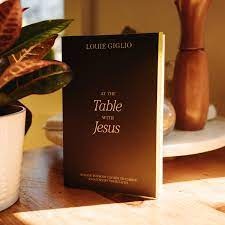 At the Table with Jesus
At the Table with Jesus invites readers to sixty-six days of rich engagements with the Good Shepherd, providing deeper truths, power, and connection to walk through life's troubles. Through practical daily devotions, At the Table with Jesus invites readers to sit at the table with the Good Shepherd, building a habit of living life with him. The journey starts in Psalm 23 but takes the reader throughout all of Scripture to build a stronger relationship with the God of the universe.
At the Table with Jesus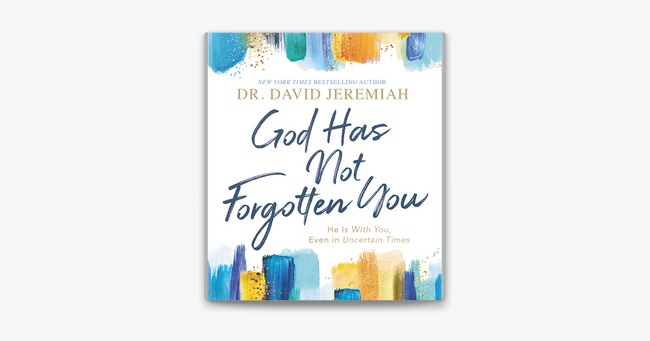 God Has Not Forgotten You
"Are you feeling lonely, anxious, or lost in these uncertain times? Do you feel as if your prayers have gone unanswered? In God Has Not Forgotten You, Dr. David Jeremiah assures you that God does hear your prayers and will help you through your troubles. In fact, God is right here with you in every moment, in every circumstance of your life. Dr. Jeremiah reveals how you can: trust God when you are afraid; recognize that God is at work, even when you can't see Him; praise God in all things, knowing that He is working for your good. As surely as God knows the number of hairs on your head, He knows your heart's concerns. You are not forgotten"--
God Has Not Forgotten You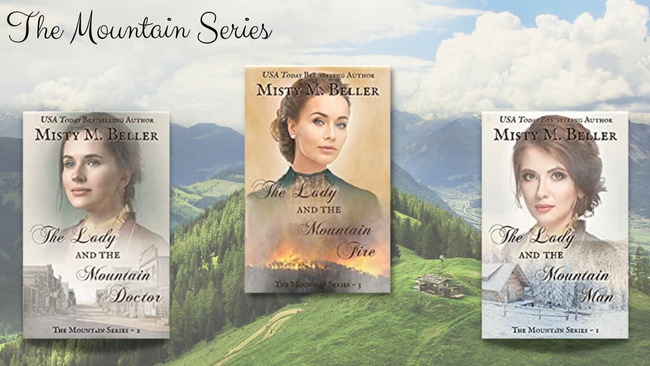 The Mountain Series
Misty M. Beller writes Christian historical romance and is the author of the bestselling Mountain Dreams Series and the Texas Rancher Trilogy. She was raised on a farm in South Carolina, so her Southern roots run deep. Growing up, her family was close, and they continue to keep that priority today. Her husband and daughters now add another dimension to her life, keeping her both grounded and crazy. God has placed a desire in Misty's heart to combine her love for Christian fiction and the simpler ranch life, writing historical novels that display God's abundant love through the twists and turns in the lives of her characters.
The Mountain Series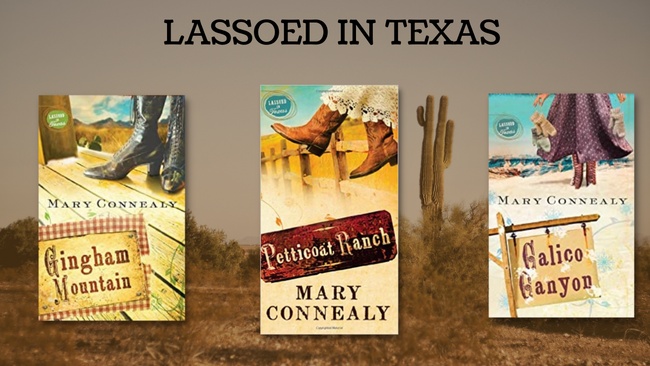 LASSOED IN TEXAS
Sophie Edwards is doing just fine alone in the bleak wilderness of Texas. Still God hears the cries for help she is too busy to voice. One night a strange—yet oddly familiar—man rides into her life and insists on rescuing her and her four daughters. Can she find a way to love a headstrong mountain man? When Clay McClellan discovers his brother has been murdered, he's bent on finding the killers and seeing them properly hung. But first, he believes, Christian duty demands he marry his sister-in-law. After all, Sophie needs someone to protect her. . .right? Judd Mason is determined to get his hands on the Edwards' ranch. But that widow-woman has gone and gotten herself a new man to protect her. What will it take to get Sophie Edwards out of his way for good? Can Sophie and Clay—the mismatched newlyweds—work together to protect their land and find love on the Texas frontier?
LASSOED IN TEXAS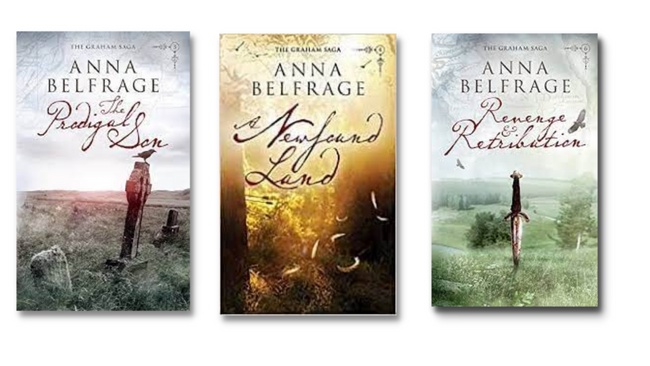 Revenge and Retribution
I was raised abroad, on a pungent mix of Latin American culture, English history and Swedish traditions. As a result I'm multilingual and most of my reading is historical- both non-fiction and fiction. Possessed of a lively imagination, I have drawers full of potential stories, all of them set in the past. For years I combined a challenging career with four children and the odd snatched moment of writing. Luckily, children grow up, and now I spend most of my free time at my writing desk attempting to decipher the squiggled ideas I've jotted down over the years. Every now and then I succeed. I was always going to be a writer. Now I am - I have achieved my dream
Revenge and Retribution