Alexander Lawrence
< Back to author list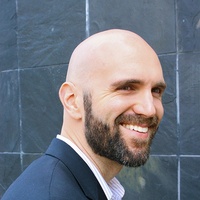 Alexander Lawrence is a Bible-thumping lay scholar on a mission to prepare disciples of Y'shua (Jesus) for the last days. Some very strange and unexpected things are headed down the pike—things which will shake even the strongest believers to the core—and the church at large is woefully unprepared to deal with them. Alexander aims to help as many brethren as possible stand firm under the weight of the coming great deception.
Alexander makes a living as a digital artist. He graduated with a Bachelor of Arts from Texas A&M University in 2004.
In his free time, Alexander enjoys reading, backpacking, weight-lifting, winning at racquetball, going to wine tastings, attending concerts, and playing various sorts of games. He plays the guitar, piano, and trumpet, and wishes that he had time to get better at all three. He dearly loves Blue Bell Ice Cream and will lose his religion if you take the last of the carton.
No results
We couldn't find a match for these filters.
Please try another choose.