Anne Spring
< Back to author list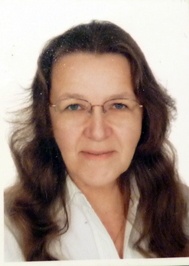 Anne Spring, a post-WW2 baby boomer, was born in Finland. Sadly, she lost her mother through complications during her delivery, due primarily to malfeasance on the part of the attending physician. With her father working hard as a foreman in a paper factory, Anne was an only child primarily raised by her grand-mother with the help of several aunts.
She majored in social anthropology at university in Sweden, and it was there that her desire to travel and experience the world was born. Her quest began with a field trip to Israel and the Palestinian territories where she studied the Bedouin culture. But it was back in Sweden when some Christian young people came to her campus singing and witnessing that her life truly changed and she began to hear God's call on her life.
She met her husband, Andrew, while traveling in southern Europe, and together they began an adventure that has crossed five continents and continues to this day. Their three children were raised in foreign lands and were taught solely by home-schooling while living out extraordinary experiences that most children will only ever be able to read about in a textbook. They have four grand-children.
Over the years Anne has written numerous essays documenting her life and travels, many of which have been printed in different periodicals. "Unplugged from the Norm" is a non-fictional account of her life, travels, and service for the Lord over the past 40 years.