April Love-Fordham
< Back to author list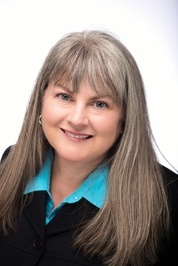 April's core belief is that Jesus, "the true light, who enlightens everyone, has come into the world" (John 1:8).
April's calling is to creatively inspire others (and herself too!) to become the effective servants of Christ through spiritual practices and the study of scripture.
April's mission is to provide resources through writing, preaching, and teaching that are interesting, scholarly, and have immediate application to living life as the servants of Christ.
"I call myself a Red Letter Christian."
The term "Red Letter" comes from the belief that all of scripture is to be understood through the teachings of Jesus, which were traditionally set apart in some Bibles using a red font. To that end, April endeavors to take Jesus seriously by living out Jesus's radical, counter-cultural message. She works for peace and social justice, cares for the poor and the oppressed, embraces human diversity and equality, questions religious tradition and culture (including and especially Christianity), and lives as a good steward of the earth.
Her passion is hiking… April and her husband, Steve, have hiked more than 1000 miles in Europe.