Autumn Macarthur
< Back to author list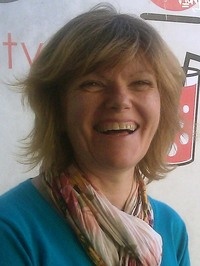 Autumn Macarthur is an Australian writer of inspirational romance living near London with her very English husband, three spoiled cats, and a guinea pig with a dandelion addiction. She loves reading, cooking, gardening, and writing deeply emotional stories to make you smile and remind you how big and wide and deep God's love and forgiveness can be.
She tends to talk a little too much, laugh a little too loud, and eat a little more than maybe she should. She's thankful to be blessed with some good friends and a very patient husband. Most of all, she's eternally grateful for God's great love and mercy.
When she's not talking to her strawberry plants or cherry blossoms, she can be found blogging at
www.faithhopeandheartwarming.com;
on Facebook as Autumn Macarthur, and on Twitter as @autumnmacarthur.
She'd love to hear from you!
Sign up for the newsletter at her blog and access exclusive subscriber only behind-the-book content and giveaways!
No results
We couldn't find a match for these filters.
Please try another choose.