Calye Cochran
< Back to author list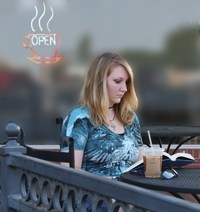 I am a graduate writing major of ORU in Tulsa, OK. I am starting a new and exciting adventure as a real college graduate!
I have been writing since I was very young and began with short stories. I wrote my first novel at 15 and have been working on it ever since then.
Just recently, I began my journey as a published young adult literature author, and I am thrilled to enter this area of literature. Currently, I am working on the second book in my Asgarnian Articles trilogy. Keep your eyes open for it. I would love for you to follow me on this journey!
Books By Calye Cochran
Displaying all 2 products