Charles Mortimer Carty
< Back to author list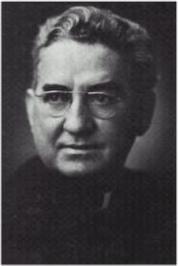 Fr. Charles Carty broadcast a radio program, the Catholic Radio Hour, from St. Paul, Minnesota, and worked as a Catholic Campaigner for Christ, an "Apostolate to the man in the street", using a trailer and loud-speaker.
He wrote and distributed pamphlets and books on the Catholic Faith, most notably the Radio Replies series, in which he collaborated with Fr. Leslie Rumble, M.S.C.
They worked together--Fr. Carty in the United State, and Fr. Rumble in Australia--without meeting in person until after the first Radio Replies volume was a hit.
Fr. Carty died on May 22, 1964 in Connecticut.