Dan Assisi
< Back to author list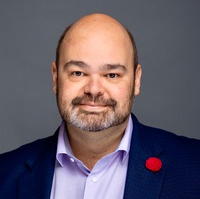 Dan Assisi, Ed.D., MPA, PMP is an award-winning author and internationally celebrated speaker who has delivered hundreds of talks and conferences on spirituality in over 60 cities on 4 continents.
Known for a mix of deep thinking and witty humor, Dan takes a unique approach to spirituality that is steeped in reason to remind audiences everywhere of our spiritual nature.
Dr. Assisi was featured in the Togetherness Video Series, an interfaith documentary on religious diversity and spirituality, and is a founding member of The Spiritist Institute. You can also find him as the host of the Spiritist Conversations podcast.
If he could, Dan would spend his life reading and traveling. Meanwhile, he lives in San Diego with his wife Nicole and his two sons, where he is diligently testing the hypothesis that one can never be overexposed to blue skies, palm trees, and the ocean.