David A. Noebel
< Back to author list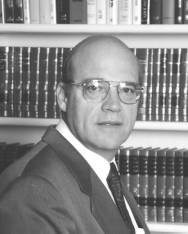 Founder and former president of Summit Ministries.
Dr. Noebel has been a college professor, college president, and candidate for the U.S. Congress. Dr. Noebel has a B.A. from Hope College in Holland, a M.A. from the University of Tulsa, and was a Ph.D. candidate in Philosophy at the University of Wisconsin.
He is an Author, Editor, Public Speaker, and Ordained Minister. He is recognized as an expert on worldview analysis and the decline of morality and spirituality in Western Civilization. He travels worldwide lecturing in high schools, universities, and churches. David has been a guest on numerous national radio and television programs. He has authored a number of books and has written extensively on the subject of Western Civilization's moral and spiritual decline.
His most popular works include Understanding the Times (which has sold over 500,000 copies), the New York Times' best selling Mind Siege (co-authored with Tim LaHaye), and Clergy in the Classroom (co-authored with Kevin Bywater and J.F. Baldwin).
He and his wife Alice live in Manitou Springs, CO. They have two children and five grandchildren.