Gregory Thaumaturgus
< Back to author list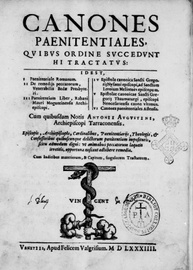 Gregory Thaumaturgus or Gregory the Miracle-Worker (Ancient Greek: Γρηγόριος ὁ Θαυματουργός, Grēgórios ho Thaumatourgós; Latin: Gregorius Thaumaturgus; c. 213 – 270), also known as Gregory of Neocaesarea, was a Christian bishop of the 3rd century. He has been canonized as a saint in the Catholic and Orthodox Churches.
No results
We couldn't find a match for these filters.
Please try another choose.