Jacques Ellul
< Back to author list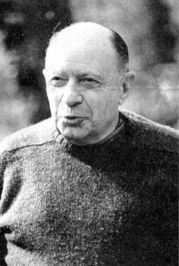 Baptised Catholic, Ellul became an atheist and Marxist at 19, and a Christian of the Reformed Church at 22. During his Marxist days, he was a member of the French Communist Party. During World War II, he fought with the French Underground against the Nazi occupation of France.
Educated at the Universities of Bordeaux and Paris, he taught Sociology and the History of Law at the Universities of Strausbourg and Montpellier. In 1946 he returned to Bordeaux where he lived, wrote, served as Mayor, and taught until his death in 1994.
In the 40 books and hundreds of articles Ellul wrote in his lifetime, his dominant theme was always the threat to human freedom posed by modern technology. His tenor and methodology is objective and scholarly, and the perspective is a sociological one. Few of his books are overtly political -- even though they deal directly with political phenomena -- and several of his books, including "Propaganda: The Formation of Men's Attitudes" and "The Technological Society" are required reading in many graduate communication curricula.
Ellul was also a respected and serious Christian theologian whose 1948 work, "The Presence of the Kingdom," makes explicit a dual theme inherent, though subtly stated, in all of his writing, a sort of yin and yang of modern technological society: sin and sacramentality.