Jeff Gottesfeld
< Back to author list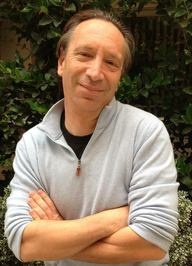 It was Memorial Day, 2016 when I was walking in the National Cemetery here in Los Angeles and got the idea for TWENTY-ONE STEPS (March 2, 2021, Candlewick). With breathtaking art by Matt Tavares, the book tells the sobering and poignant story of the origin of the Tomb of the Unknown Soldier at Arlington National Cemetery, those who gave everything to their nation including their names and identities, and the Tomb Guards whose standard is perfection, and who walk the mat and keep watch every minute of every day, for them, and for us. Publication was held until the centenary year of the Tomb of the Unknown Soldier, in which the first Unknown was interred on November 11, 1921. Known but to God, may they rest in peace, and may our honor and respect never waver.
And my other new one is THE CHRISTMAS MITZVAH (Creston, September, 2021), a night-beford-Christmas and night-before-Chanukah read like none other.
Coming up are two more military-themed titles for Candlewick (watch this space for deets), and another for Creston about the unlikely start of the food bank movement in America and the world, led by an even less likely servant of the Almighty.
In the rest of my life, home is Los Angeles, California, but I've lived the itinerant life of the writer. There was school in New Jersey, Maine, Arizona, and San Francisco, and good stretches in Paris, Salt Lake City and Nashville, while my family center-of-gravity is still in New York City. When I'm not writing and there's no pandemic, you'll find me on the Peleton, ski slopes, golf course, or knee-deep in a river with a fishing rod in my hands. Or in some kind of study. I like to learn. I read everything.
If there's something else you want to know, ask away. I'm pretty easy to find.
My fantasy epitaph? "That was a decent first draft."
No results
We couldn't find a match for these filters.
Please try another choose.