John D. Ivanko
< Back to author list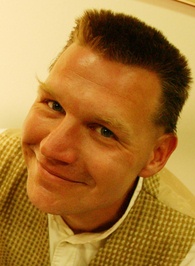 In addition to co-authoring Homemade for Sale (homemadeforsale.com), Farmstead Chef (farmsteadchef.com), the award-winning ECOpreneuring (ecopreneuring.biz), Rural Renaissance (ruralrenaissance.org) and Edible Earth, John Ivanko has co-authored, with Maya Ajmera, six multicultural children's books, including the highly acclaimed To Be a Kid, Be My Neighbor, Animal Friends, Back to School and To Be an Artist.
Ivanko is a regular writer or photographer for numerous national publications including Mother Earth News, BackHome Magazine, Urban Farms, Natural Awakenings, Mother Earth Living and Hobby Farms. He was the lead writer/photographer for the book Renewing the Countryside: WISCONSIN and a regular contributor to projects with the non-profit organization, Renewing the Countryside.
With his wife (and co-author), Lisa Kivirist, and son, Ivanko operates the award-winning Inn Serendipity Bed & Breakfast (innserendipity.com) on a small organic farm in southwestern Wisconsin, completely powered by renewable energy and featuring vegetarian cuisine prepared with ingredients from the Inn's organic garden.