Judith Briles
< Back to author list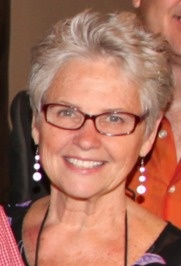 Judith Briles is an advocate for authors and writers and is known as The Book Shepherd. Delivering practical authoring and publishing information and guidance, she has authored 37 books, won multiple book awards and co-founded Mile High Press. Judith is the Chief Visionary Officer of AuthorU.org, a membership organization dedicated to the author who wants to be seriously successful and founder of the Colorado Authors Hall of Fame.
Each summer, she presents Judith Briles Unplugged, a two-day exclusive "happening" for authors who want to create and put their Book and Author GamePlan into action.
Judith knows publishing and she gets the challenges that authors go through in creating and publishing their books. Known as The Book Shepherd to many, she's personally guided thousands of publishing clients throughout the United States, Canada, Australia and New Zeeland. If you were to describe her, she would say, "I'm a blunt, butt-kicking, benevolent book coach and book doctor."
Her latest book is Snappy Sassy Salty: Wise Words for Authors and Writers joining her multi-award winning and #1 bestseller on Amazon, Author YOU: Creating and Building Your Author and Book Platforms. She lives Colorado, working with authors in her offices remotely, reaching out to Australia, New Zeeland and China.
Her books and her mouth have generated in excess of $5,000,000 in revenues and taken her from Oprah to GMA to CNN to Time to People to the Wall Street Journal. Her websites are TheBookShepherd.com and AuthorU.org.