Kara Swanson
< Back to author list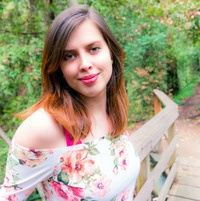 As the daughter of missionaries, KARA SWANSON spent her childhood running barefoot through the lush jungles of Papua New Guinea. Able to relate with characters dropped into a unique new world, she quickly fell in love with the fantasy genre.
Swanson is the award-winning author of The Girl Who Could See and Peter Pan retelling Dust and Shadow. She helps young writers explore their passions as a faculty member of the Young Writer's Workshop and also offers her own author coaching services.
Kara is passionate about crafting stories of light shattering darkness, connecting with readers, and becoming best friends with a mermaid—though not necessarily in that order.
You can connect with Kara online where she chats about coffee, fairy tales and bookish things on Instagram (@karaswansonauthor), Facebook (Kara Swanson, Author), and Twitter (@kswansonauthor).