Kathleen L. Maher
< Back to author list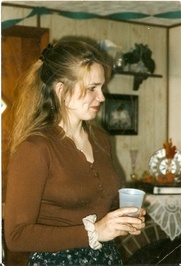 Kathleen L. Maher's infatuation with conflicted heroes began with her preschool crush, Peter Rabbit, and she's loved redeeming fictional bad boys ever since.
Her stories have appeared in Barbour Books' novella collections. Her Civil War series the Sons of the Shenandoah, includes Genesis Award-winning The Abolitionist's Daughter (2018). Book 2, The Chaplains Daughter, (2019) follows the oldest Sharpe brother and his reluctant path to happily ever after. Book 3, No Man's Daughter (2021) features the youngest brother Ben. Bachelor Buttons (2020), a Civil War novella, tells the story of the Battle of Manhattan and celebrates her Irish heritage. A Cowboy romance releases in March 2022 in Scrivenings Press's Cowboy Cousins.
Kathleen shares an old farmhouse in upstate New York with her husband, children, and many, many animals.
Follow for her latest book sales:
https://www.bookbub.com/authors/kathl...
Books By Kathleen L. Maher