Katy Beebe
< Back to author list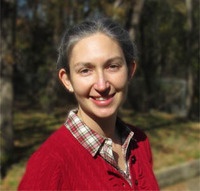 I love books -- reading them, holding them, even
smelling
them! Growing up in the Midwest, my family would spend summers at our local public library. Later, I was lucky enough to study at the medieval University of Oxford, where there are so many books that you can catch their scent rising up from vents in the sidewalks.
I now teach medieval history at the University of Texas at Arlington, and I incorporate the history of books and "book making" into my classes whenever I can. As you might be able to tell from my books (there are more to come after
Brother Hugo and the Bear
!), I also love to share this history with younger readers, as well.
Books By Katy Beebe
Displaying all 3 products