Kenneth H. Blanchard
< Back to author list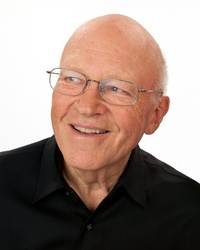 Ken Blanchard, one of the most influential leadership experts in the world, is the coauthor of the iconic bestseller, The One Minute Manager, and 60 other books whose combined sales total more than 21 million copies. His groundbreaking works have been translated into more than 27 languages and in 2005 he was inducted into Amazon's Hall of Fame as one of the top 25 bestselling authors of all time.
Ken is also the cofounder and chief spiritual officer of The Ken Blanchard Companies®, an international management training and consulting firm that he and his wife, Margie Blanchard, began in 1979 in San Diego, California.
When he's not writing or speaking, Ken also spends time teaching students in the Master of Science in Executive Leadership Program at the University of San Diego. Ken can be found at
www.kenblanchard.com
.