Patrick Lencioni
< Back to author list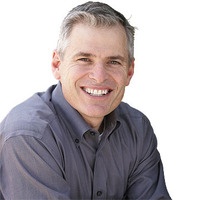 Patrick Lencioni is a New York Times best-selling author, speaker, consultant and founder and president of The Table Group, a firm dedicated to helping organizations become healthy. Lencioni's ideas around leadership, teamwork and employee engagement have impacted organizations around the globe. His books have sold nearly three million copies worldwide.
When Lencioni is not writing, he consults to CEOs and their executive teams, helping them to become more cohesive within the context of their business strategy. The widespread appeal of Lencioni's leadership models have yielded a diverse base of clients, including a mix of Fortune 500 companies, professional sports organizations, the military, non-profits, universities and churches. In addition, Lencioni speaks to thousands of leaders each year at world class organizations and national conferences. He was recently cited in the Wall Street Journal as one of the most sought-after business speakers in the nation.
Prior to founding his firm, he worked as a corporate executive for Sybase, Oracle and Bain & Company. He also served on the National Board of Directors for the Make-A-Wish Foundation of America.