Peter Kreeft
< Back to author list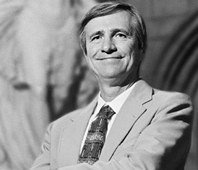 Peter Kreeft is a Catholic apologist, professor of philosophy at Boston College and The King's College, and author of over 45 books including
Fundamentals of the Faith
,
Everything you Ever Wanted to Know about Heaven
, and
Back to Virtue
. Some consider him the best Catholic philosopher currently residing in the United States. His ideas draw heavily from religious and philosophical tradition, especially
Thomas Aquinas
,
Socrates
,
G. K. Chesterton
and
C. S. Lewis
. Kreeft has writings on Socratic logic, the sea, Jesus Christ, the Summa Theologica, angels,
Blaise Pascal
, and Heaven, as well as his work on the Problem of Evil, for which he was interviewed by
Lee Strobel
in his bestseller,
The Case for Faith
.